Dutch diploma legalisation
Dutch diploma legalisation? You have graduated from the Dutch educational institution and you are planning to go for work or study outside the Netherlands, in this case you will usually need to prove the legal status of your diploma first. Unfortunately, your Dutch diploma is not automatically valid abroad. That is why in order to make it valid it is necessary to legalize Dutch Diploma or other educational document such as grade list, supplement, educational statement in order to be able to use it abroad. The legalization can only be done in the country you achieved your diploma or certificate.
How can I legalize my Dutch diploma? – Dutch diploma legalisation
The main steps of legalizing Dutch diploma for use abroad are as follows:
Legalization at Education Executive Agency (DUO) of the Ministry of Education; and
Legalization at the court* or the Ministry of Foreign Affairs**; and
Legalization at the Embassy/Consulate of the country concerned**.
*Legalization is necessary for countries which are contracting parties to the Apostille Convention.
** Legalization at the Ministry of Foreign Affairs and Embassies/Consulates is necessary only for countries which are not contracting parties to the Apostille Convention.
Requirements for a Dutch diploma legalisation
Legalisation of a Dutch diploma must meet several requirements.
The document must be recognized by the Ministry of Education. You must possess the original document.
A representative of the institution where you graduated must have signed the document.
The diploma must be printed on the original institutional paper.
The information is included in the DUO diploma register.
Before you can use your diploma abroad, it should be legalized first. For that you have to go through various legalisation steps, whereby JuridConsult will gladly assist you with.
Legalisation of diploma's and other documents
In addition to the legalisation of your Dutch diploma, we are also happy to assist you by the legalisation and verification of other documents, such as:
Diploma's, certificate, transcript of grades
Birth certificate
Marriage certificate
Death certificate
Statements
Free Sales Certificate
Power of Attorney
Agreements
You are also in good hands with us for other services, such as sworn translations, secretarial services, requesting a company extract from the Dutch Chamber of Commerce, establishing a company in the Netherlands and trust services in the Netherlands.
Dutch Diploma legalisation with JuridConsult
JuridConsult offers various legal services, including assistance with the Dutch diploma legalisation and other documents. We have all kinds of legal assistance under one roof. Our advisers pay a lot of personal attention to your case and act quickly. This way you will always receive a customized answer within one working day. Our team can also assist you in Dutch, Russian or Latvian.

"JuridConsult offers professional legal services. We act quickly, are effective and provide the right solution. "
Our team would be glad to assist you with any of the above listed legalization steps in order to legalize your Dutch diploma for use abroad.
Help required by the legalisation of a diploma?
Our team would be happy to assist you with the above-mentioned legalisation steps to legalise your Dutch diploma, so that it can be used abroad. You can leave a message here for more information about the steps and costs and we will contact you as soon as possible. We are also available by telephone 06 26 52 3008, or by e-mail. Do you want to know more about are company? Make sure to follow us on Facebook!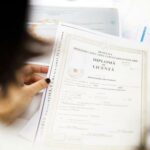 Get in touch?
[good-reviews cycle="fader"]